The Leading Enterprise YouTube Will Demonstrate Its Full Live Streaming and On-Demand Video Offerings
GARTNER SYMPOSIUM/ITxpo, Orlando, FL., October 18, 2016 – MediaPlatform, Inc. (www.mediaplatform.com), the enterprise video content management solution enabling live and on-demand streaming for CEO town halls, training and collaboration at organizations that include Abbott Laboratories, Ericsson, EY and Phillips 66, today announced updates to its award-winning webcasting platform and quality of experience dashboard at Gartner Symposium/ITxpo 2016 taking place October 16-20, the world's most important gathering of CIOs and senior IT executives.
"Continuing our commitment to innovation, we're excited to unveil some great new live webcasting and quality of experience capabilities at Gartner Symposium," stated Mike Newman, CEO MediaPlatform.  "Perhaps most exciting are our new Video Business Intelligence ("VBI") quality of experience monitoring capabilities, which provide large live webcast producers and presenters a virtually unprecedented ability to monitor the quality and effectiveness of their live and on demand content."
MediaPlatform WebCaster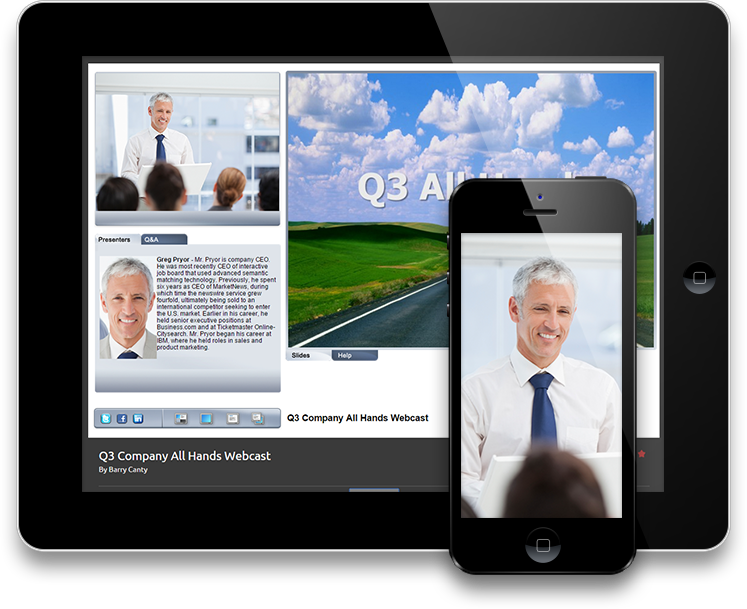 WebCaster is the leading enterprise live streaming platform, helping organizations easily produce, broadly distribute and monitor large-scale, deeply interactive live and mock live webcasts to audiences of unlimited size.
The latest release of WebCaster includes the following enhancements:
Organizations can now more easily leverage group video tools as a convenient streaming source for Town Halls and All-Hands meetings from inside the webcasting platform via our videoconferencing gateway. Enterprises can now take advantage of the distribution and network optimization capabilities of the enterprise webcasting solution for broader delivery of videoconference sessions.
Webcast viewers can now read the scrolling transcript of a live webcast, search for terms important to them, and click on any point in the transcript to jump to that point in the video. We have also standardized on WebVTT, the most widely used format for captions and transcriptions.
MediaPlatform Video Business Intelligence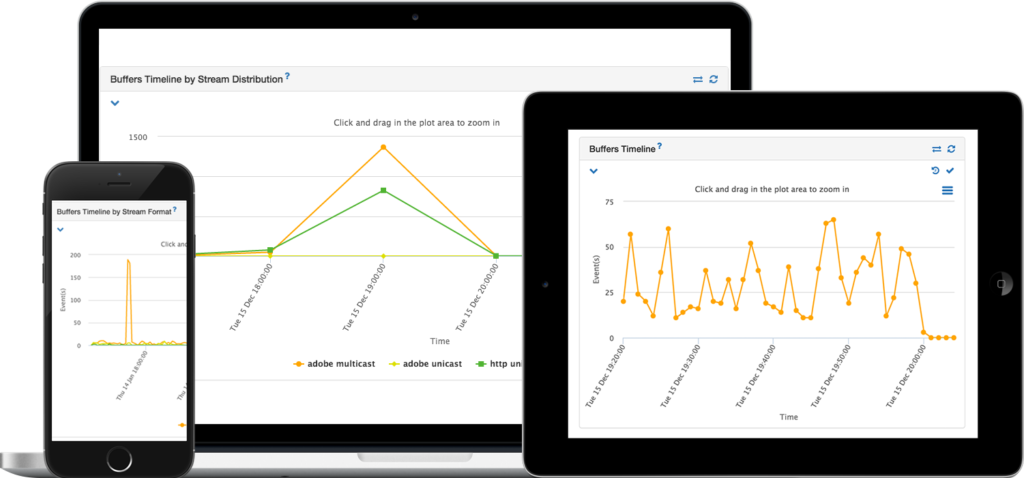 MediaPlatform Video Business Intelligence (VBI) is the world's first Business Intelligence platform focused on offering prescriptive and predictive analytics for live streaming inside the enterprise. VBI collects the most relevant data for all live events in real-time and provides deep analytics in an easy to use and customizable Quality of Experience (QoE) dashboard.
The latest release of MediaPlatform VBI includes the following updates:
The Streams dashboard now gives administrators the ability to determine how many users viewed specific live streams in a webcast.
VBI users can now filter on user ID to allow administrators to look at the specific details about the quality of experience for a single webcast viewer. This is particularly useful if trying to troubleshoot reported playback issues for a specific viewer.
About MediaPlatform
MediaPlatform is a leading enterprise YouTube enabling large-scale live streaming and on-demand video for executive messaging, e-learning, and collaboration. MediaPlatform provides a comprehensive set of products and services to help organizations leverage the power of video to improve employee engagement, knowledge sharing and enhance productivity.
About Gartner Symposium/ITxpo 
Gartner Symposium/ITxpo is the world's most important gathering of CIOs and senior IT executives. This event delivers independent and objective content with the authority and weight of the world's leading IT research and advisory organization, and provides access to the latest solutions from key technology providers. CIOs and IT executives rely on Gartner Symposium/ITxpo to gain insight into how their organizations can use IT to address business challenges and improve operational efficiency. For more information, please visit www.gartner.com/us/symposium.
MEDIA CONTACT
Barry Canty
MediaPlatform
VP Marketing
(310) 909-8410
bcanty@mediaplatform.com