By Darian Germain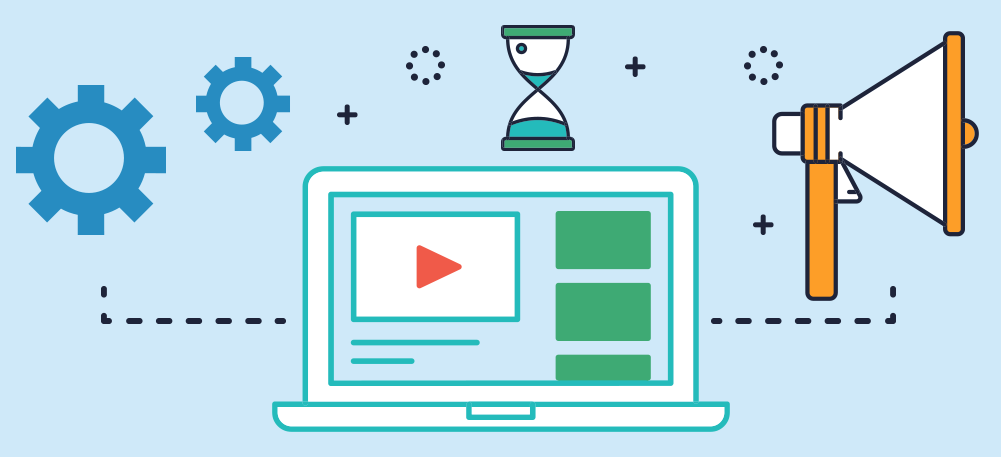 I really like where Adam Preset, Mike Fasciani and Stephen Emmott are taking their enterprise video analysis.
Last month, I wrote about Adam's *Maverick Report, a new research format that delivers micro-insights on how video-based information in the workplace already is having a seismic impact on our world. 
The following month, Adam joined Mike and Stephen publishing "Run Live Digital Workplace Webcasts and Town Halls that Electrify and Engage,"  another user-friendly take on how video is being used within the enterprise and what the top priorities are for each of these use cases.
We see these applications throughout our client base; our customers all use a variety of video tools – from collaboration to enterprise video platforms – that meet various communications needs.
The challenge MediaPlatform solves is at the top of the pyramid: "Executive Messaging," for which Gartner says the top priority is "flawless delivery for high-stakes scenarios."
While there's quite a bit of data in the report, this pyramid caught my eye. It clearly lays out that different video tool are needed for each job. For example, if you're having a meeting with a few peers you're probably focused on ease of use.
For your company's CEO Town Hall, however, only an enterprise video platform provides the infrastructure for, and the analytics to prove, flawless delivery to every viewer.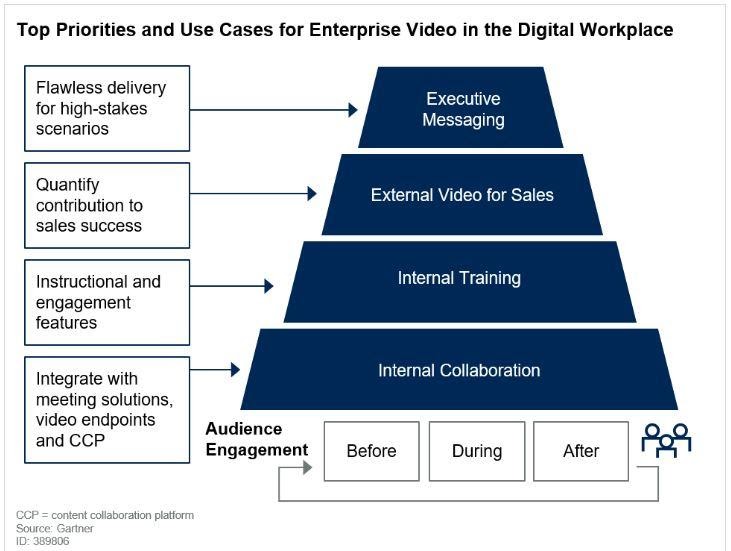 We agree that helping end users understand which tools are right for each video job is a highly topical issue. We plan to publish white papers and other information to help users sort through their choices and we'll keep you posted in future blog posts.  
The rest of this report is available to Gartner subscribers on the Gartner website.