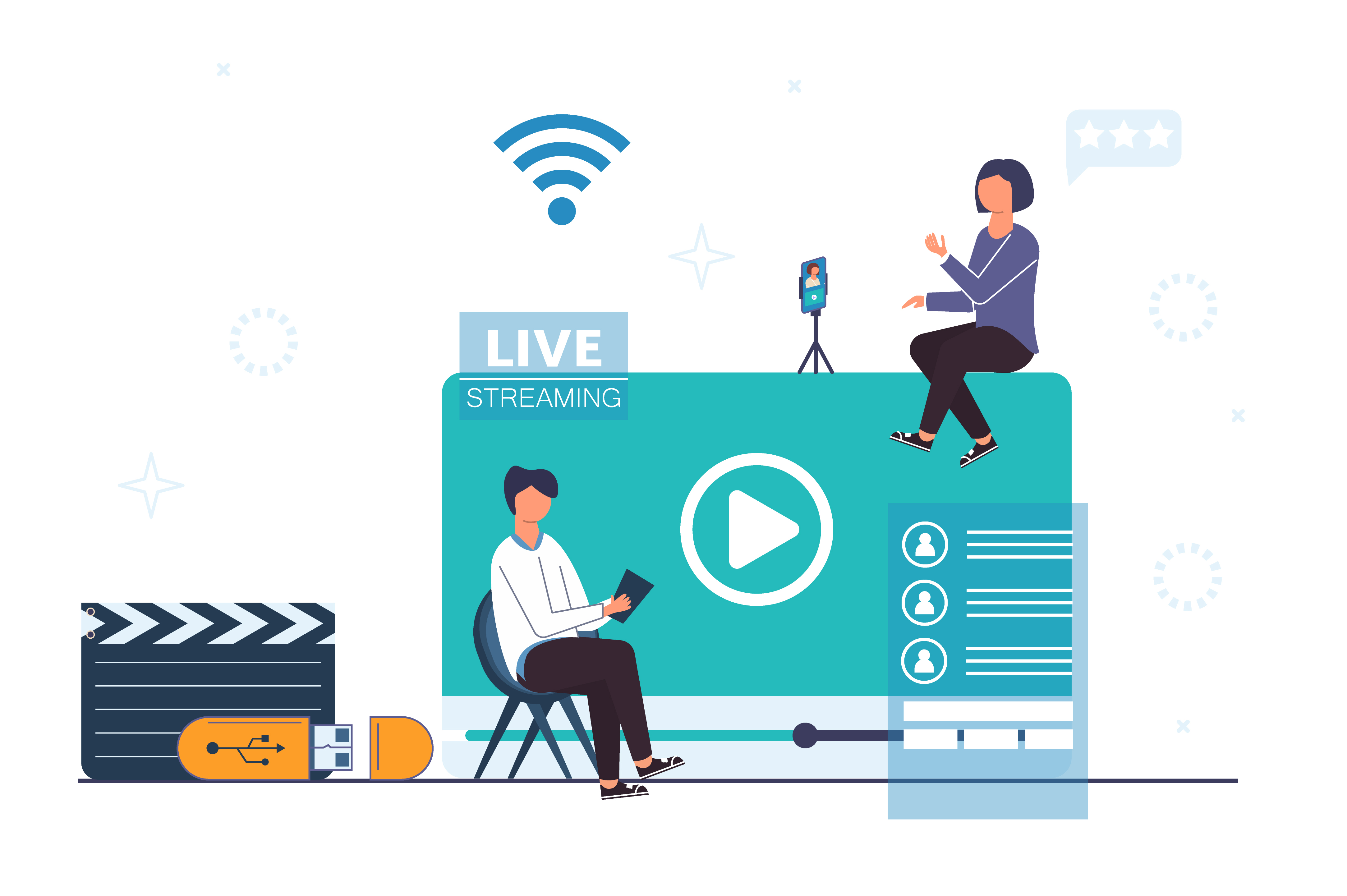 By Nicole Olsen
If you have ever live streamed an event, you know there's always the chance that something goes awry. The Wi-Fi could cut out, the camera could stop working, or the presenters could forget, or derail from, their script. While odds are that everything will be fine, it's enough cause for concern that everything goes well especially if the stakes are high or if the audience exceeds several thousand. As a result, it's understandable that many will instead consider pre-recording a presentation, rather than hosting a live event.
While this may be a tempting option, pre-recorded video likely won't deliver the same value as a live event. Here are some of the reasons why live video is a stronger option:
Increased engagement: According to Facebook, users watch Facebook Live videos 3x longer than pre-recorded ones. This is not surprising, as there is an added level of engagement in watching a session live that can't be replicated in a recording. Think about any time you may have pre-recorded your favorite sporting event. Was it really the same as watching it live in the moment?
Opportunity to listen: Live video provides opportunity for online comments and discussion and can go a long way to creating vibrant community interaction. Because live streaming itself is inherently about community it provides an opportunity to listen to this community – whether it's employees, partners or customers – and answer in real-time. This can further help you establish and maintain audience rapport.
Increased authenticity: Sure, it may feel stressful, but there is nothing wrong with your backdrop falling, or your speaker erupting in a coughing fit. While many of us strive for perfection in live events, some of the best moments occur when we are simply being human. Live video provides a level of authenticity that simply isn't replicable in pre-recorded events. One study found that 79% believe live video provides a more authentic interaction with
audiences.
Higher ROI: There is a reason marketers value live webinar attendees above those that watch a pre-recorded version. Attendees who tune in to a live event have a higher likelihood of converting into prospects than those who watch the recorded version. For anyone relying on video for lead generation purposes, this is important to consider. A study by Syndacast found 52% of marketing professionals worldwide name live video as the type of content with the best ROI. Another study revealed that viewers of live streams feel more emotionally involved and thus more likely to make a purchase.
Less time involved: Live-streamed content typically requires less time because there's generally less production involved. Sure, there is a substantial amount of time required for a live event, but pre-recorded events are subject to more heavy lifting and production values.
Also, for anyone who is seeking absolute perfection, pre-recording an event may take numerous attempts until the right cut is achieved.
Still worried about hosting a live event? One of the best ways to ease your concerns is by engaging an organization that specializes in delivering live video events. With a team of A/V professionals dedicated exclusively to providing white-glove on-location production, remote system event management, and customized training and support services you can be assured of the highest quality for your event.
A professional team brings expertise to every customer event, providing companies the assurance that their most high-profile live events will be produced as professionally as any television broadcast.
With video showing no signs of slowing down any time soon, it's becoming more critical to choose the right format to engage your audience. A professional services team may come at a cost, but what price are you willing to pay for a stress-free event?