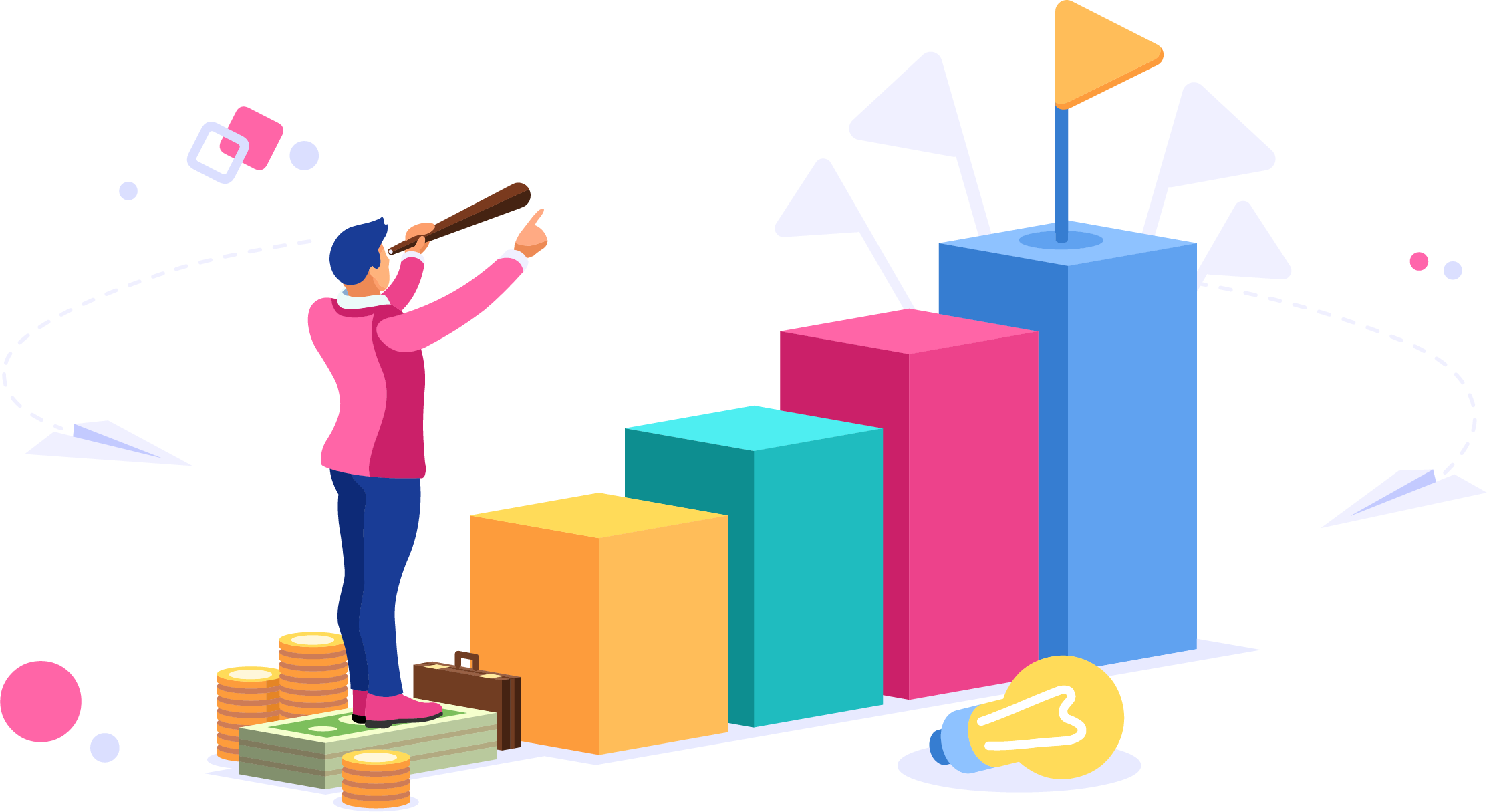 By Nicole Olsen
There is little doubt that the COVID-19 pandemic has been a significant experience in our lives. It has impacted us individually, as a society, and as a workforce. For some of us, things will eventually return to the way they were, and for others, there is a new normal.
The new normal for many organizations is allowing more employees to work remotely. And thanks to technology like enterprise video, organizations can securely inform and connect to their workforce no matter where they are located geographically. Even when workforces
begin returning into physical workplaces, how we communicate internally has evolved.
In a recent webinar Steve Vonder Haar, Senior Analyst for Enterprise and Intelligent Video for Wainhouse Research, discusses the impact of video on the workforce. The webinar also features experts from EY and T-Mobile who shared how they have leveraged live webcasting to connect, engage and reassure remote workforces.
In a fourth quarter survey conducted in 2019, Wainhouse looked at the percentage of overall organizations creating videos in stated format at a specified annual rate. They discovered that almost one-fifth produce live online video events twice weekly or more, and that one-third produce on-demand video on at least a weekly basis. Also, 49% of workers are watching more video compared to last year.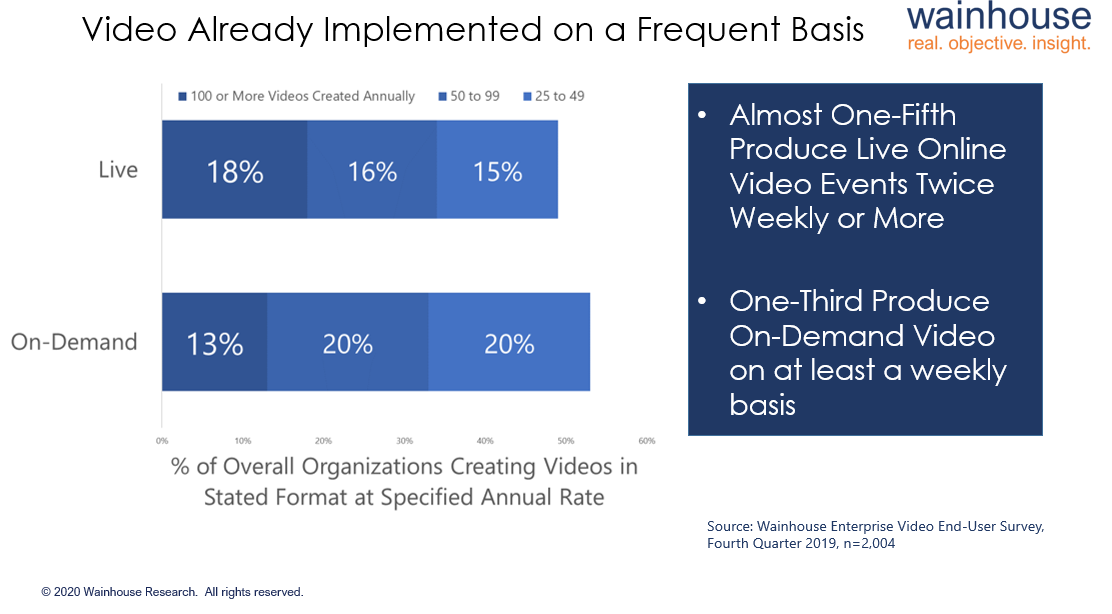 The COVID-19 pandemic has increased the awareness of and delivery of video in the workplace. However, video was making an impact in workplaces, particularly those with remote workers, for a long time already. Even before the pandemic individuals working remotely demonstrated an affinity for expanded video adoption. 
The Wainhouse survey also revealed that remote workers were much more excited over the increased use of enterprise video solutions than their counterparts who operated entirely from a desk-based environment.  Similarly, those who had been working remotely already were also faster to adapt to this increased usage. In other words, video usage is being led and driven by those who work remotely.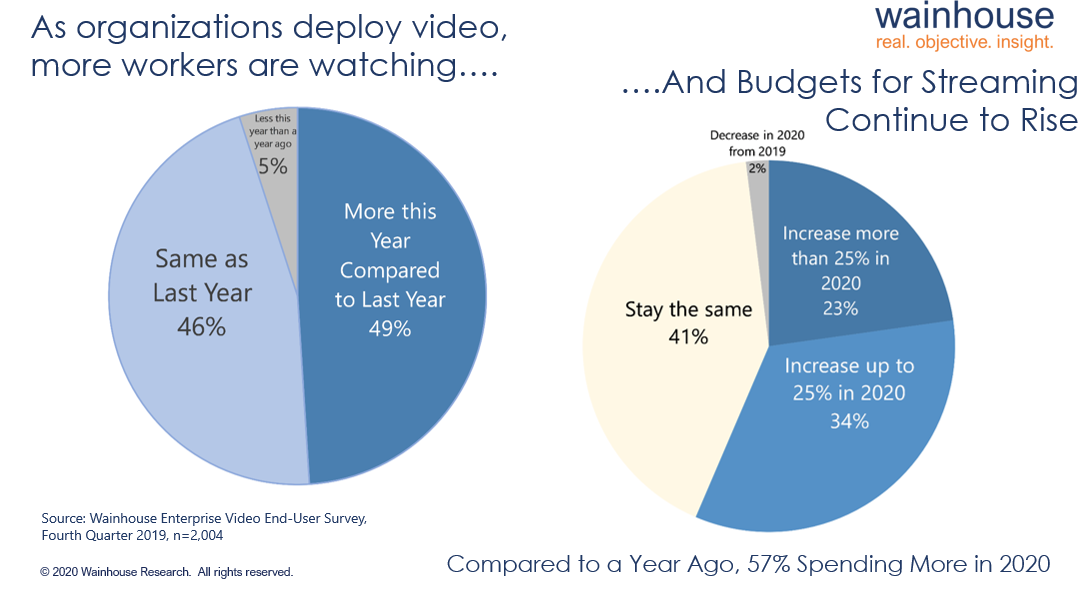 There is also evidence that budgets for video are significantly rising. In a recent survey, 57% of respondents indicated they are spending more this year on video than they did a year ago. The data quantifies that online video will be used more extensively in the future.  
It's hard to predict anything right now, but it's likely that organizations will continue to incorporate a mix of home and office work. Regardless, video will play a significant role in how organizations communicate. To learn more, please click here to view the entire webinar.