By Nicole Olsen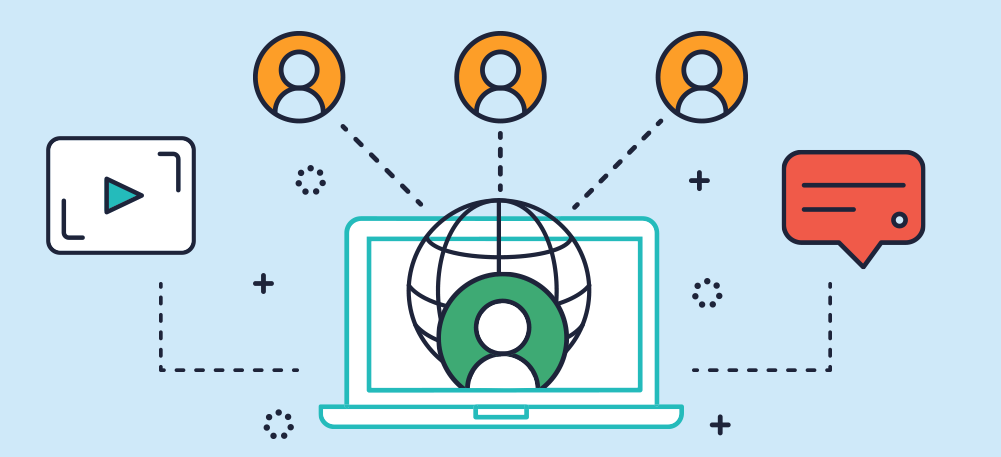 Communications trends may come and go, but never underestimate the value of connecting leadership with employees. 
This is why all-hands meetings (also known as town hall meetings) are so critical; They provide leaders with a forum for sharing information and results, building trust, reviewing concerns, and discussing what employees can do to help the company succeed. 
Whether your organization has two employees or 20,000, it's critical that employees are kept updated on company news and events. 
While traditionally all-hands meetings were held in person at costly venues, more organizations are relying on video to broadcast these collaborative events. Here are some of the benefits of live broadcasting all-hands company meetings:
Keeping employees updated and in the know 
Recent research has revealed that 72% of employees don't have a full understanding of the company's strategy, and 74% of employees have the feeling they are missing out on company news. Broadcasting all-hands meetings provide an excellent way to keep employees informed about everything happening within your business, such as achievement against plan, NPS (Net Promoter Score), or even product direction. And most importantly, use these sessions as a chance to review both existing and new corporate goals. 
Celebrating employee success
Celebrating employee success is just as relevant as sharing corporate updates. In fact, it's the employee news that will likely get the highest level of engagement from your audience. Use your all-hands meeting as a platform for showcasing your employees. This will not only boost employee morale, but will go a long way in motivating employees as well. 
Giving a voice to every employee
Strong internal communication is so much more than just conveying the direction and directives of management throughout an organization. It's about ensuring that everyone has a voice within the company. Video-based all-hands meetings can offer employees live commenting, the ability to respond to polls, and the chance to answer post-meeting surveys.  
Creating a transparent culture
Because all-hands meetings are about the employees, and for the employees, they are an excellent way to strengthen corporate culture. To maximize this, consider getting employee input into the agenda and topics discussed. You can even accomplish this during a live town hall by having employees respond to a poll on what topics they might want addressed in future all-hands meetings. It's also important to tie organizational values into the topics discussed to remind employees that there is a higher purpose behind their work. 
Interacting with remote employees 
All-hands meetings create the ideal opportunity to connect remote employees to colleagues throughout the organization. This is particularly important if your organization has a high percentage of remote workers. Leverage your all-hands meeting to introduce new and remote employees. Further, video-based all-hands meetings ensure that everyone within your organization has the chance to attend meetings, regardless of where they are based around the world.  
Keeping employees engaged in the content
Keeping your employees alert and engaged throughout a meeting can be challenging, but not impossible. Video technology delivers features that promote interest and interaction. For example, live polls that are launched throughout the broadcast can be used to ask employees for their immediate feedback on the topics being discussed. And of course, your video-based technology allows your meeting participants time to ask questions both during and after the presentation that they've just attended. 
Measuring meeting success
Finally, perhaps the greatest benefit to a live broadcasted all-hands meeting is the opportunity to measure success. Modern enterprise video solutions carry full analytics allowing internal communicators full visibility over how their all-hands meeting has performed. Administrators can pinpoint meeting moments that registered the highest engagement, and where attendees may have dropped off. Administrators can also follow up with post-event surveys to measure how well employees think you've achieved your objectives. 
A successful all-hands meeting isn't an impossible endeavor. All it requires is some thoughtful planning, and the right technology.