Tetra Tech trains thousands of geographically remote EPA stakeholders on water regulations and other topics using MediaPlatform software.
Introduction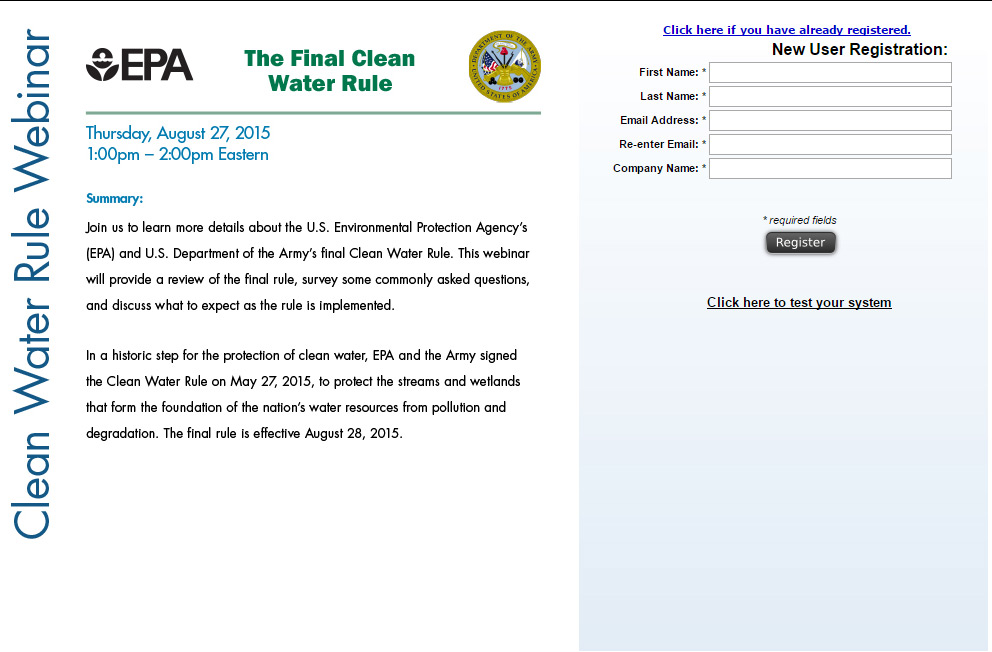 Tetra Tech, Inc. (NASDAQ: TTEK) is a $2 billion consulting, engineering, and technical services company with 13,000 employees across 330 offices worldwide. Tetra Tech is a diverse company, including individuals with expertise in science, research, engineering, construction, and information technology.
Tetra Tech uses MediaPlatform WebCaster to conduct training webcasts for the Environmental Protection Agency (EPA) in its efforts to educate federal, state, local and tribal agencies; watershed practitioners; and environmental organizations on the complex issues and evolving science surrounding water quality and watershed management.
The Challenge
Tetra Tech's webcast team faced a number of challenges in helping the EPA deliver its training and outreach programs. The agency's goals included reaching as many people as possible, presenting training from multiple internal and external experts, interacting with the audience, certifying attendance, and making archived versions of webcast available on-demand.
Tetra Tech's webcasting solution needed to convert a phone signal into streaming audio so that phone-based presenters could have their voices seamlessly integrated with a streaming visual presentation over the Web. The presentations had to be available on virtually any browser, operating system or mobile device. Each presentation required a different look and feel, document downloads and interactive features, such as surveys and polls. Finally, the Tetra Tech team needed to be able to coordinate multiple presenters and ensure a smooth experience for a geographically distributed audience.
The WebCaster Solution
Tetra Tech started its EPA webcast program in 2005 using traditional web conferencing tools. In 2010, the company chose to upgrade its capabilities with MediaPlatform WebCaster software. WebCaster is a cloud-based platform that enables Tetra Tech to address all of its webcasting requirements and challenges. WebCaster presentations feature multiple presenters on the phone, synchronized PowerPoint slides, surveys, polls, and Q&A.
Custom Webcasts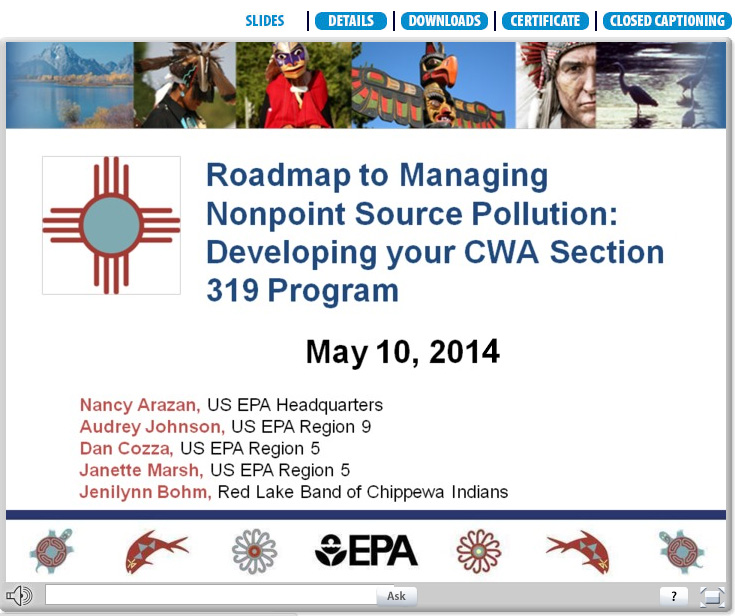 "At Tetra Tech, we like to provide our clients with a fully customized, professional webcast product from cradle to grave," says Amber Siegel, Public Outreach Specialist at Tetra Tech. "Our webcasts are great because and this system can accommodate those needs. Everyone has their own program, color schemes, and logos. Working with the WebCaster system, we are really able to customize the look and feel of every single event. And, with WebCaster we can preview everything in the system and make changes along the way. We can show our clients what the audience console is going to look like before we put it on. This gives us a lot of control and allows clients to make last minute changes easily."
Tetra Tech has been able to educate thousands of individuals on various water topics, including Clean Water Act regulations. Not only do webcast participants listen to the live broadcast, but the archive is accessed by thousands from the EPA website overtime. Audience members have expressed appreciation for the cost effective training capabilities of the Tetra Tech webcasts. "These webcasts have been a great resource for small towns with no budget for travel or time to be gone. Thanks," said a Tennessee based webcast attendee. An EPA stakeholder in Washington commented, "This was my first webcast. I learned a great deal of information that will be extremely helpful in getting my program up and running. The videos were very useful and should be included in future sessions. More webcasts would be great. This is a wonderful way to learn about new rules, regs, programs, and resources without having to travel to attend training."
Successful Webcasting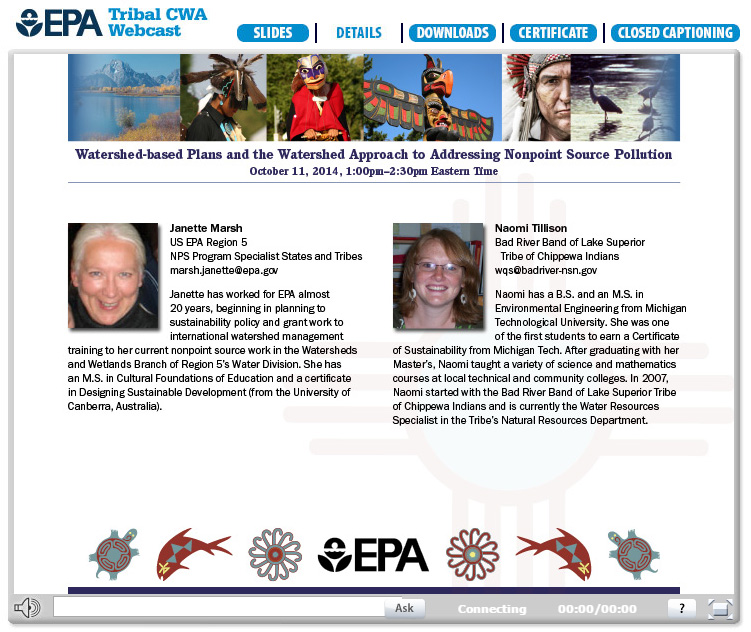 Tetra Tech considers its EPA webcasting program to be a success in helping the Agency reach its objective of cost-effectively training numerous remote stakeholders. "A 2-hour webcast can reach thousands," says Adrianna Berk, Senior Environmental Scientist and Webcast Program Manager at Tetra Tech. "The net effect of this effort has been a significant improvement in local knowledge about water management – where it matters. At the same time, the ability to train people remotely using technology has enabled Tetra Tech to save thousands of tons of CO2 emissions by reducing air and car travel for trainers and attendees." As an archive posted on the EPA's website it can reach thousands more at their convenience, including an international audience, at a relatively low cost.