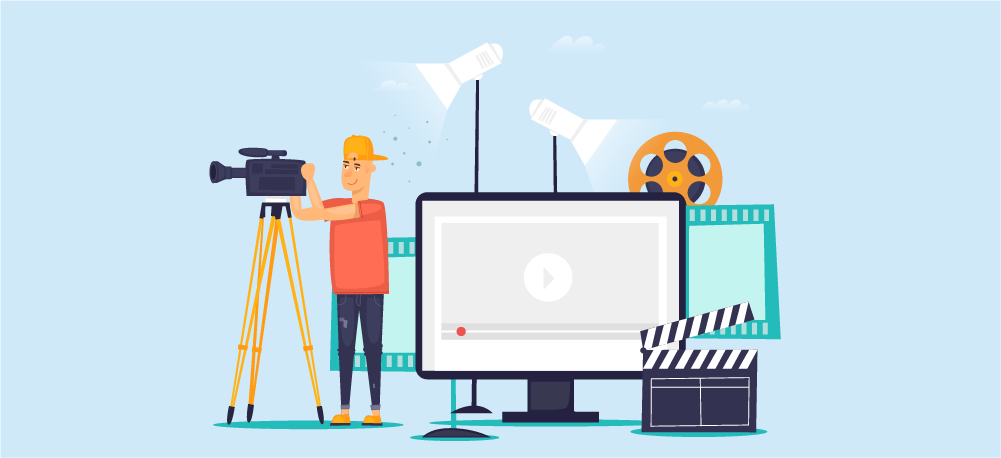 By Shaun Brown
Over the last few months, we have seen a massive shift from the traditional ways of meeting, such as in conference rooms, to now relying on video for virtually all our interactions. Even on some of the most popular virtual meeting-room systems, quality matters when the audio stutters or camera feeds become pixelated.
Whether it's a small team meeting or a CEO broadcasting to the entire company, there are fundamental steps you can take to make your video communications more like a studio-grade production.
This may seem like an obvious question, but it is a fundamental consideration for any at-home webcast: Are you on WIFI or using an ethernet cable to connect with your network? We've read in the news countless times where viewers have complained about a presenter's audio dropping off or their video freezing and wondered what the culprit is. Being on WIFI – regardless of signal strength – is one of the main hindrances to a smooth and steady broadcast. Video and audio are sent over the internet in chunks, called packets, and any interruption or loss of those packets will result in missing information that is required to seamlessly deliver your media. Ensuring that you are hardwired into your local network is Rule One for successful webcasting.
Another consideration is how efficiently you are using your computer or laptop. Video encoding is a process-intensive application; most virtual meeting rooms will consume at least 35% of the CPU of a modern, high-end PC. Most of us, however, are using company computers that are not using the latest and greatest technology, and most were not designed to do video broadcasting. Making sure all other applications are closed to provide as many resources as possible to the task of broadcasting is Rule Two for successful video broadcasts.
Lighting is one of the most overlooked aspects of a broadcast. Your on-camera appearance will improve dramatically based on how well you are lit. Your home lighting will rarely suffice (unless your home has a built-in studio, in which case I am jealous). Let's start with three-point lighting as shown in the diagram below.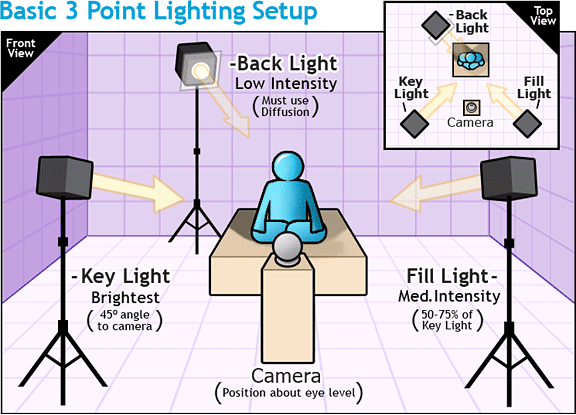 Rule 3 is properly lighting your speaker (or you) with a key light for brightness, a backlight for low intensity, and a fill light for medium intensity lighting.
Next up is finding and using the right camera. Many 1080p, 720p, HD, Full High Definition, profess to offer professional-grade picture quality. In reality, however, the video quality from these webcams falls short of what we expect in a studio-quality broadcast. I usually recommend that a DSLR camera is the entry-level for professionals shooting a broadcast at a remote location or in a studio. In fact, most "YouTubers/Twitch Streamers" are
using a DSLR camera setup to feed into their computer via a capture card that can receive the HDMI or SDI signal, not a webcam.
Another downfall of webcams is that most use a USB connection to allow the computer to accept the video and audio (if the webcam has a mic) but it has a data transfer limit hit easily by higher-resolution webcams. You can raise this limit to 4k video by using the HDMI or SDI camera connection. Rule 4 is upgrading from a webcam to a DSLR camera to step up your video quality.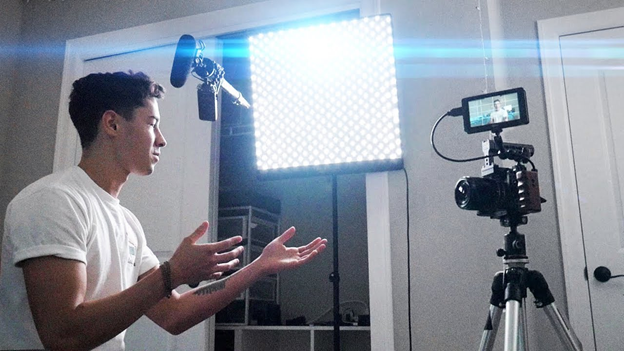 In summary, there are a range of variables – from equipment to production expertise – needed to produce studio-quality webcasts from home. MediaPlatform's Broadcast Services team has been busy converting the home offices of our customers into television-quality 'studios' that allow executives to deliver the premium-quality communications appropriate for company-wide broadcasts. Our seasoned, professional producers can help guide you and your team through an optimal at-home broadcasting set up as well and manage and support your studio-caliber events.
Shaun Brown is GM of MediaPlatform Broadcast Services