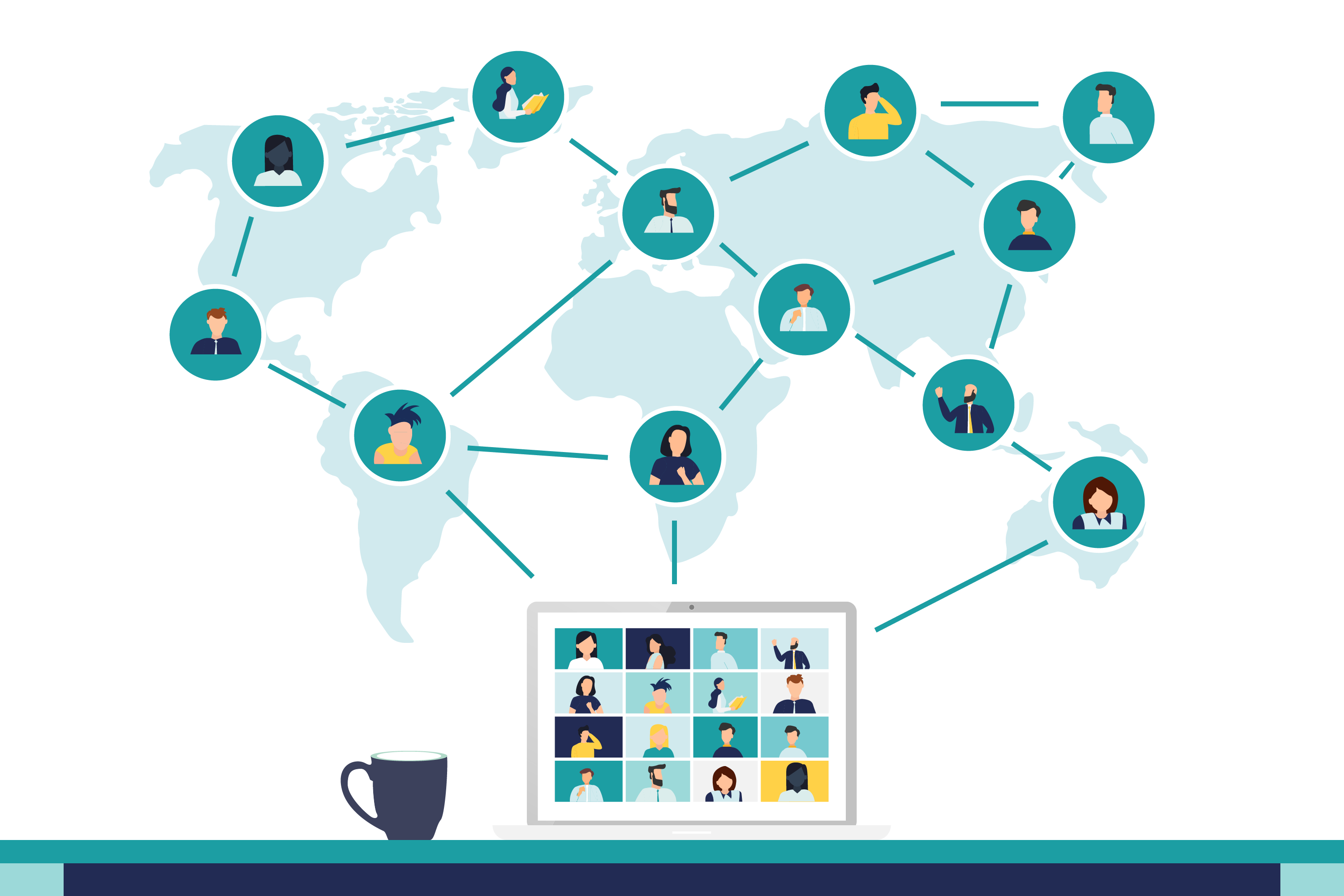 By Darian Germain
The COVID-19 pandemic has forced many of us into remote working environments, drastically impacting how we connect and communicate internally. Many organizations have opted to now webcast large scale events, like town hall meetings, to ensure employees are continually engaged and informed in the workplace.
In a recent webinar, Waseem Ahmad, Global Lead – Streaming Media Services for EY Technology, discussed the preparation and work involved in webcasting to large audiences. He and his team conducted a webcast with approximately 55,000 attendees back in March of this year. "There was a lot of prep work that went into this. A lot of close coordination between our partner vendors and absolutely internally as well," said Ahmad.
Thankfully, the hard work paid off and the webcast was an enormous hit. "It was extremely well received based on the timing of that event–the work from home mandate had kicked in," said Ahmad. The large webcast served as an opportunity to update employees on a new strategy, as well as what was going on in the world, and what the organization was doing to support employees through the challenging time.
To get the most out of webcasts, Ahmad is a huge proponent of coaching.  As he puts it best, "You can have the best platform and the best network. But if nobody wants to go on video, it's never going to thrive." Coaching can include learning what to wear, how to speak, and how to ensure the best possible lighting. "Coaching was a big, big influence for us to really get these executives to move forward and want to do video," added Ahmad. Elaborating on the topic of enterprise webcasting, Waseem also discussed "innovation through anticipation" to describe the feeling of being intricately connected to your communications teams and to foresee and overcome technical limitations on their behalf.
What can other organizations do to ensure employees attend upcoming webcasts? Ahmad emphasizes planning and communications: "Get it on the calendar, so they can block off that time to be able to join you. If they don't have time to book it off, it's hard to shuffle other things around," he said.
To ensure the success of his own webcasts. Ahmad leverages survey feedback and analytics. "We learned a lot from the feedback that was provided. The message was clear that people like this platform, and that they wanted more." That's excellent news, for both Waseem and for all the employees at EY Technology.