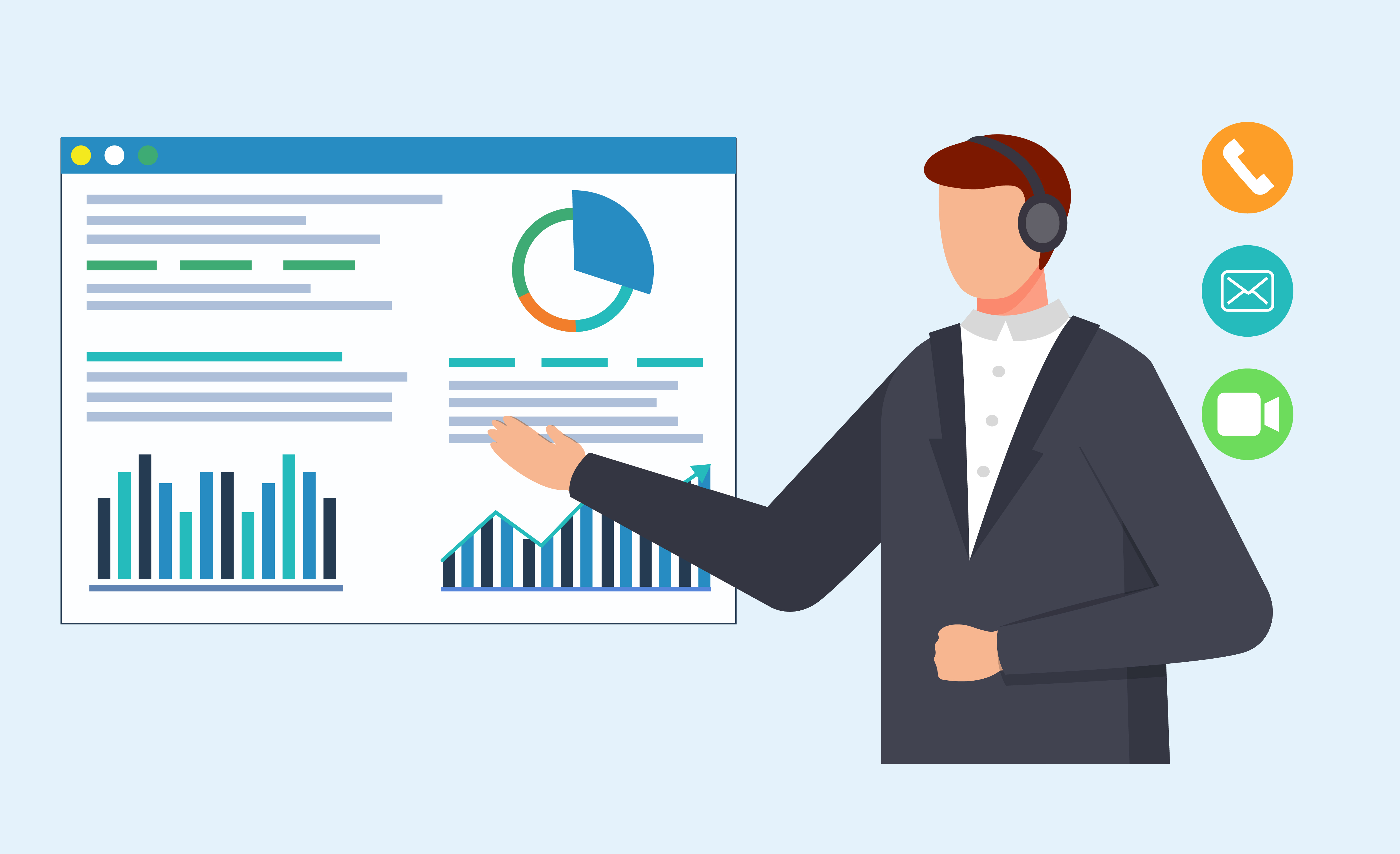 By Nicole Olsen
You've just completed an amazing town hall. Or so you think. But how do you know for sure if it was successful?
Some will base the success of a town hall on how many people attended; but that metric really has nothing to do with the actual success or effectiveness of the event.
For example, 5,000 employees could attend the live town hall, but those 5,000 could leave the meeting bored and disinterested. And if the majority of attendees cannot recall the content presented, or the topics discussed, then was it really a success?
If you are still hosting your town hall meetings in person, measuring and understanding your event's value will be almost impossible to achieve.
A business broadcasting solution provides event administrators with every opportunity possible to measure event success. Here are five ways to prove that your town hall was a success:
An engaged audience
Today's video technology can monitor how presenter information is being positively (or negatively) viewed by audiences. With a sentiment widget, audiences can vote and record their actions throughout an event, or when key issues surface. Understanding engagement levels is especially useful when critical news or announcements are broadcasted.
No technical problems
Video technology once caused a lot of anxiety and apprehension. What if the demand was too much for the network? What would happen if the network failed? Video administrators can choose solutions that allow them to see in real time how video streams are delivered across corporate networks. Even better, these solutions make this information viewable in a clear dashboard that reveals delivery problems. This helps event admins spot delivery problems and take immediate action.
Your event admins can't wait to do it all again
Running a town hall shouldn't be a stressful event. A modern enterprise video solution will provide event producers with everything they need to create, launch, and manage a live webcast. Everything from customized themes and branding, to selecting network resources. Technology advancements make it easy for event administrators to get deeply creative with templates where they can play around with video, slides, images, and even sentiment widgets during live webcasts. The result is stress free experience event administrators will want to repeat.
You can monitor success in real-time
You don't need to wait several weeks to discover that perhaps the content presented wasn't inspiring enough, or that there were some streaming challenges. Executives and Corporate Communications teams can now measure event success in real-time. This is particularly valuable for network operations teams who can track video delivery as it happens, to proactively remedy network concerns or weaknesses.
A strong ROI
When compared to in-person town halls, a webcasted town hall incurs significantly less costs. Organizations that invest in high-quality broadcasts expect an ROI, and fortunately, a business broadcasting solution can deliver credible, premium content that engages and inspires employees company-wide. And really, if you aren't benefiting from an ROI, is it really worth the time and effort?