By Ken Swapp, Product Management
The Broadcaster dev team has enjoyed working on our latest release, which brings a number of production enhancements to features already popular with our customers. Much more exciting news on the way, but here are some of the colorful and creative additions in our latest release:
Enhanced Registration Page Customization
Customers can now apply even more customization to Broadcaster registration pages to better reflect corporate and event branding using new background colors, text colors, and the ability to upload images in the header and event description.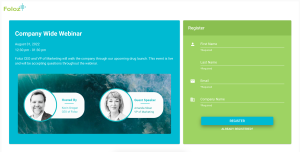 Broadcaster users will see a new Layout/Styles sub-tab that allows them to configure both the Description column and the Registration column, including button shading.
Control Room Components: Send to Back
Also in this release, producers gain a new tool for arranging components in an audience layout: Send to Back.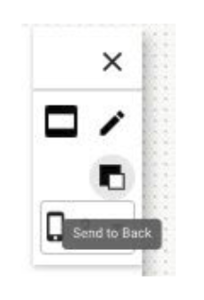 Much like the PowerPoint workflow, event producers can simply move their mouse cursor over a component to display the menu, click Send to Back, and the component is sent to the back of the layout.
Image Component: Hide in Archive

 
In this release, the Image component joins a few of its siblings in being able to hide its presence from an archive audience.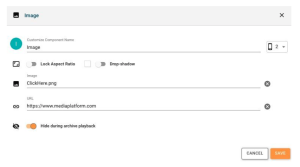 Now, just like the Q&A, iFrame, Survey, and Poll components, if a Broadcaster producer does not want the audience of an archived event to see a particular image, they can turn on the 'Hide during archive playback' switch so it's only displayed during the live event.
Video Component: Rounded Corners
Now all Broadcaster live video can be framed with modern rounded corners instead of square ones.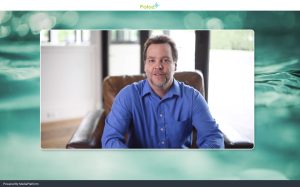 Broadcaster producers can activate this feature simply by editing a video component in the Audience layout and activating the new "Rounded Corners" switch.

While the instant preview inside that edit window does display the rounded corners, you can also view the event Preview to see what the audience will see.
We look forward to continue iterating on these producer-centric capabilities to give our customers an even wider range of ways to customize and brand their Broadcaster live events.