decoration-circle
decoration-circle
decoration-circle
decoration-circle
decoration-circle
BROADCASTER LIVE DEMO – SEE IT IN ACTION!
When CEOs and top executives have important news that affects everyone in their organization, they want to do so via a communications platform that's appropriate for the mission. We are proud to give our Global 2000 executives and producers a solution that does exactly that.
Broadcaster unleashes the creative possibilities of corporate event producers, allowing them to create highly customized, live experiences that ensure:
1) Everyone receives premium-quality media, regardless of their device or location (via Broadcaster's unrivaled enterprise-grade networking and streaming secret sauce)
2) Dynamic elements – such as layout changes, varying components, and interactive polls, contests, Q&A and sentiment voting – keep online viewers captivated and entertained
3) Event teams can precisely measure, track, assess and report on the event's technical and messaging success
4) Security of the content via extensive viewer authentication during live and archived events.
SEE HOW YOU CAN CREATE LIVE EVENT EXPERIENCES WITH BROADCASTER!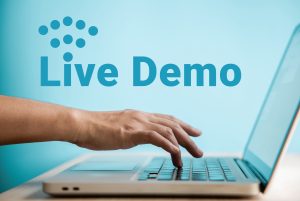 decoration-element
decoration-element
decoration-element